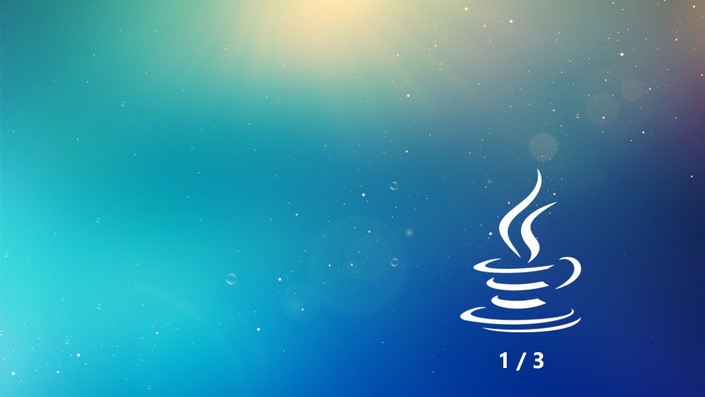 Basic - Java Programming(1/3):JVM, JDK, Structure and Data Type
Java Development Kit JDK,Java Virtual Machine JVM, Structure and Data Type
Watch Promo
What will you need to know or do before starting the course?
1 Students will need a Java language Compiler.
2 The student will need the Java Runtime Environment.
3 No prior Programming experience is needed. Beginners welcome!
4 The course requires no previous background in Programming, but does require considerable dedication and hard work.
5 Students should be familiar with basic Programming techniques and have some real Programming experience, preferably with procedural Programming languages, and ideally with C. Even though C++ is not required, prior knowledge of it will be an added advantage.
Who should take this course? Who should not?

1 This course is designed to meet the needs of those who want to be professional Java developers. This will also help the audience to get through the Java Programmer Certification.
2 Software Developers, Architects, Web Designers
3 Students and professionals looking to be Java Developers
4 This Java Programming course is aimed Java Developers who would like to further their knowledge of Java.
5 This training will be suitable for anyone wants to build their own Desktop, Web and Mobile application from scratch.
6 This course has been prepared for the beginners to help them understand the basic to advanced concepts related to Java Programming language.
7 You're at the right address if you're a Software engineer, embedded systems engineer or a technical manager who aspires to know about Java Programming.
8 This course is targeted at those students and professionals who Design, develop, or manage the construction of Software-reliant systems.
9 This online course is Designed for independent learners to quickly gain insight, at their convenience, into the latest concepts of what Java Programming is and how to use it successfully.
10 The professional developers who are transitioning into the role of Java Developer.
11 Undergraduates, Graduates and Post-Graduates
12 This is a course for professionals and students in occupational group in any organization or academics to help them to understand the basics of Java Programming that they should know well.
13 Job seekers who are preparing for interview in Product MNC/e-commerce/service companies. Anyone who has deep desire to learn Java Programming.
14 For college going students, this course will help in improving grades in college curriculum.
What Will I Learn?

1 Background of Java Language
2 Special features of Java Language
3 Java Platform
4 Installation of Java Development Kit JDK
5 Installation of Integrated Java Development Tool
6 Java Virtual Machine JVM
7 Preparation and execution of Java application
8 Analysis of Java Application Construction
9 Identifier and Reserved word
10 Java primitive and non-primitive data types, Variable Declaration and Initialization, Type Conversion
11 Detect and correct common Programming errors at Compile time
12 Detect and correct common Programming errors at run time using debugging tools
13 Implement formal solutions in Java using an integrated development environment.
14 When you complete this course, you will be able to understand the terminologies and concepts of Java Programming language.
15 You will be able to apply the roles of Java Programming language in products and various components of the Software product.
16 This course will allow developers to build the concepts in Java Programming language and learn how to apply them in real world tasks.
17 You can do almost anything in Java after this course. You will surely be a better Programmer and better still a Elegant Programmer after this course. So go ahead and be the Java developer you want to be...
What is the course about?
This is the first part of the 3 part training program on Java Programming.
Java is everywhere and is arguably the single most important technology out there. This course in Java Programming is for serious developers. It is not just another java tutorial but aims to provide a relevant, modern and conceptual understanding of Java Programming constructs. It aims to teach Java in a manner which will allow the student to write not only the correct Java but optimized, efficient and elegant code. This course starts uniquely with an introduction to the Java Virtual Machine and Java memory model which aims to lay foundation of the Java syntax to follow. It will allow you to understand the concepts behind the syntax.
This introductory-level course is designed for people who have very little Programming experience. In Java Programming, students gain an understanding of Java platforms and learn how to build a stand-alone application. Students also learn the techniques of Java and how Java can be used in cross-platform Programming. At the end of the course, students are able to write basic Programs using Java and are prepared to pursue further instruction in any Programming language. As the saying goes, "A picture is worth a thousand words." This course will use sample objects such as photos or images to illustrate some important concepts to enhance understanding and retention. You will learn to write procedural Programs using variables, arrays, control statements, loops, recursion, data abstraction and objects in an integrated development environment.
Taking this course will provide you with a basic foundation in Java syntax, which is the first step towards becoming a successful Java developer. You'll learn how computers make decisions and how Java keeps track of information through variables and data types.
You basically won't ever get an interview that won't require you to have some foundational knowledge in Java Programming.
You will be taught all the skills needed for Java Programming from the basic fundamentals to the very complicated level of details and tricks related to the languages.
Please remember that this is a serious course on Java Programming. I believe that subjects like this cannot be learned in few hours or days. It required continuous efforts. Students may have to put a lot of efforts in order to become expert and make the best use of this course. This course covers the essential information that every Programmer needs to know about Java Programming.
What kind of material is included?
1. This course consists of high quality training content using quality videos with industry oriented hands-on examples.
2. I have tried to include the juice of my 10 years of experience in this course.
3. The focus is on giving real life essential tricks and skills.
4. I suggest students to take this course with pen and paper handy. Note the important points and take part in discussions. The exercise is the most important part in learning any subject.
How long will the course take to complete?
1. This is the comprehensive course covering almost all the topics of Java Programming.
2. I advise students to cover not more than one lesson/section per day.
How is the course structured?
1. A perfect blend of theory and real world examples.
Why take this course?
0. Java Programming is the hot subject for interviewers. This course will surely help.
1. This is the comprehensive course covering almost all the topics of Java Programming.
2. For the college going students, this course helps in improving grades in college curriculum and increases the chances at the final Campus Interview.
4. Java Programming is a difficult subject, I have tried hard to make my delivery easy and effective.
When does the course start and finish?
The course starts now and never ends! It is a completely self-paced online course - you decide when you start and when you finish.
How long do I have access to the course?
How does lifetime access sound? After enrolling, you have unlimited access to this course for as long as you like - across any and all devices you own.
Join worldwide learners who uses Java Programming as part of their curriculum and Job.
Your Instructor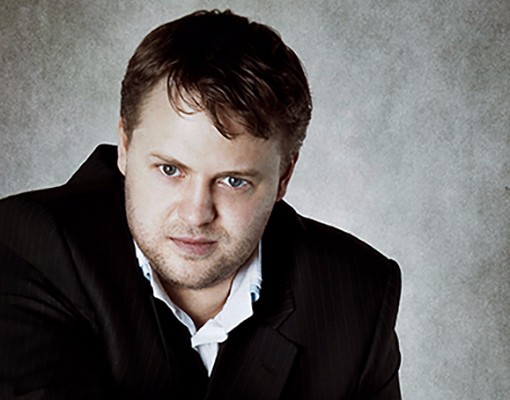 I was apparently not a diligent student. I worked with C/C++ and HTML, CSS, JavaScript since 12 years. I speak to the world on software freedom. From the beginning of my career I have always worked in large and small teams. While programming has been more of a individual activity, it is the collaboration in teams that can make and break a project. I have been interested in algorithms and data structures and its implementations especially in Java since university.
I am a co-author of various manuals, and has edited and reviewed more than a dozen other books. I wrote columns that provided keen insights into the little algorithmic nuggets that we use in our programs. My favorite books includes "Writing Efficient Programs", "More Programming Pearls" and "Programming Pearls". The best programmers not only continuously improved the quality of their work, they also influence other members of their team.
I learned about project management and team interaction working at various organisations. I still believe that humans are still at the beginning of the code revolution. Programmers and users are still imitating what came before, and haven't even imagined all that could be in the future. One thing I am sure of is that code is a type of language, based on the same logic as Sanskrit, and for the first time in history, language can change the physical world. Programming is a literature.
I've always had a passion for teaching in seminars and corporations during my consulting projects. My online school eLearningMedium gives me the opportunity to share my knowledge with students of all backgrounds and experiences across the globe! I'm really excited for this opportunity to bring to you real-world practical experience!
I've plans of making some of the courses about Algorithms and Data Structures, Java, HTML5, Software Engineering and Software Project Management. I give all my heart into creation of courses. I always try to explain everything the easiest possible way. I'm sure that my courses will help you in the adventure.
Frequently Asked Questions
When does the course start and finish?
The course starts now and never ends! It is a completely self-paced online course - you decide when you start and when you finish.
How long do I have access to the course?
How does lifetime access sound? After enrolling, you have unlimited access to this course for as long as you like - across any and all devices you own.
What if I am unhappy with the course?
We would never want you to be unhappy! If you are unsatisfied with your purchase, contact us in the first 30 days and we will give you a full refund.